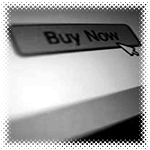 Turn Visitors into Customers!
Enhance your visitors confidence,
buy a Quality
SSL Certificate for your server.
Free Guides
Beginners guide to using SSL Why strong validation matters Step by Step SSL order guide Learn how to generate a CSR Try SSL on your server for FREE
Competitive Upgrade Offer
E-mail us your current SSL certificate issuer and what domain name the SSL certificate was issued for and we send you a promotion code that we will give you 3 extra months when you order a new Quality SSL certificate.

Quality
SSL Certificates

Authenticate your online business and encrypt sensitive data with a Quality SSL Certificate.
Up to 256-bit SSL Encryption.
Trusted by over 99% of all browsers currently used.
Domain Name & Identity Verified
Site Seal to show that you are using a trusted Quality

SSL certificate.
Expert Customer Care, to help you implementing SSL quick & easy.
Free replacement & revocation service.
30 day money back guarantee.
Issued with SHA-1 and not MD5 encryption
Browser Support >99%
Quality SSL Certificates are trusted by over 99% of all browsers used on the web today - equal to Verisign & Thawte!










Quick & Easy Renewals
As a Quality SSL customer you can renew your Quality SSL Certificate up to 60 days before expiry and we add the remaining days to your new Quality SSL Certificate for FREE.
Renew your Quality SSL Certificate here.
Customer Testimonials
See why more and more businesses choose QualitySSL as their preferred certificate provider.